ECO Certificazioni opens the doors of its laboratory in Padua to journalists of "MOTOCICLISMO" to show the homologation procedures to which two-wheeled vehicles are subjected.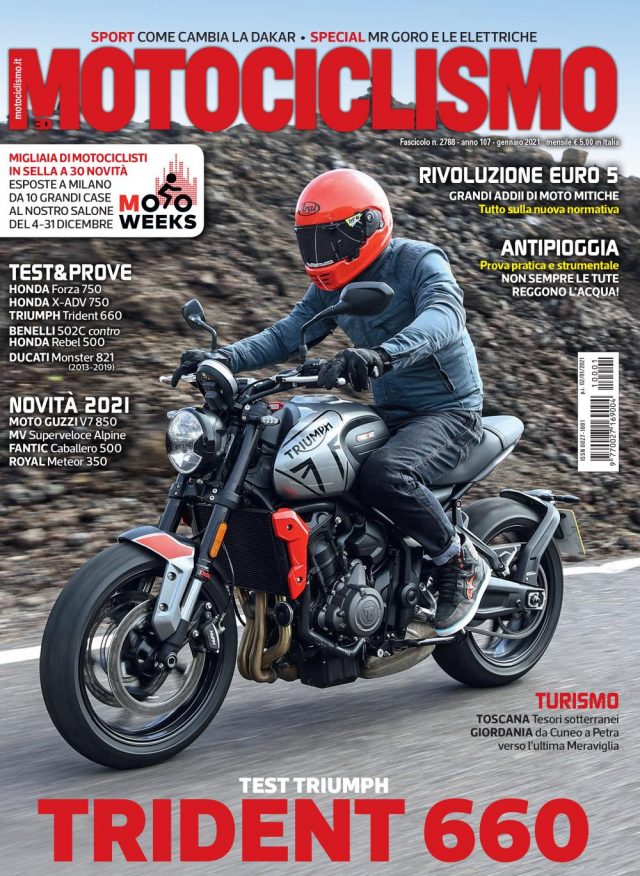 2021 marks the entry into force of the Euro 5 legislation and therefore all motorcycles will have to follow these standards. Therefore, depending on whether it is a completely new motorcycle or whether it is an existing model, two different procedures must be performed: in the first case, the manufacturer and the certifying body, such as ECO Certifications, must perform all tests in parallel. , while in the second case only the steps not included in the previous homologation must be carried out.
Eng. Umberto Saggio, head of the Automotive Laboratory of ECO Certificazioni, and Enrico Bobbo, technician-test driver, showed the motorcycle journalists the steps and tests that must be followed for the Euro 5 homologation, including long driving simulations and "noses "Electronic.