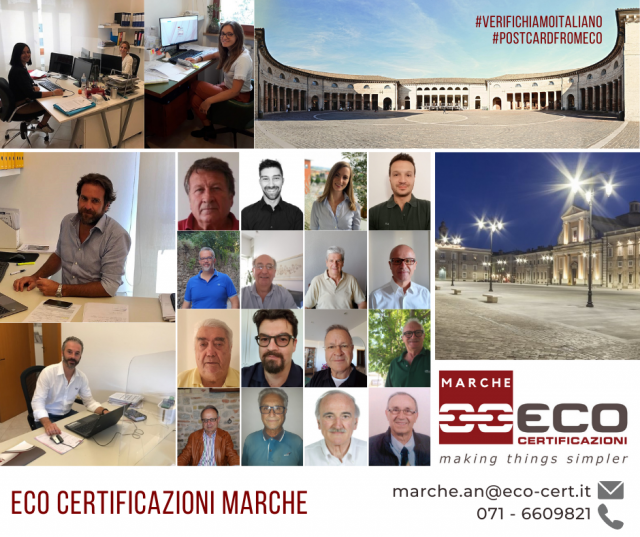 The Territorial Unit of ECO Certifications in the Marche was founded in 2000 by the initiative of Eng. Luca Pierpaoli. The organization is subsequently strengthened with the collaboration of Eng. Francesco Zoppichini and with the experience of Engineer Bruno Schiavi, former ENPI officer and department director of Arpam, diversifying his business in all fields of plant testing.
The Territorial Unit has consolidated its position and image over the years, soon becoming the main private entity in the Region, in particular for the verification / testing of lifts, electrical systems and work equipment (lifting–pressure).
In addition to the trust of customers and companies, it has been able to win that of many other former Ispesl / Arpam public officials who over time have enriched the inspection team with their expertise.
To date, the Territorial Unit of Marche, which has become Eco Certificazioni Marche Srl based in Senigallia, has 18 operational inspectors in all the provinces, ensuring constant and timely monitoring of deadlines. The team is also made up of engineers / experts: Bruno Brigidi, Mattia Patrassi, Chiara Wazinski, Paolo Lamanna, Sauro Crotali, Fabrizio Martelli, Carlo Carlorosi, Riccardo Nucci, Bonifazio Finocchi, Carlo Finocchi, Stefano Wazinski, Alessandro Cappellacci, Gian Franco Centanni, Maurizio Provinciali and Nazzareno Coccia.
For info and contacts:
+ 39 071 6609821